"La Vita" - the motto for your holiday in San Valentino
"Vita" in the true sense of the word, live and enjoy good things!
You wish to escape from everyday life and immerse yourself in a relaxing environment, so one of our apartments is definitely the right choice to take. Lots of privacy will make you feel at home. The 1200 square feet lawn around our house allow you to find the tranquillity you are looking for during your holidays. In the summer as you enjoy the sun on the meadow, your kids play in our playground. Grilling nights are a good choice to spend some hours together and end a wonderful summer day in harmony.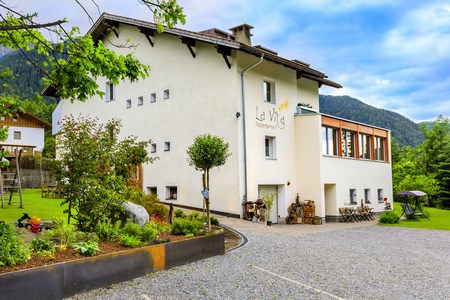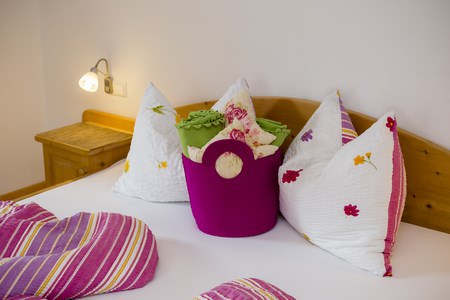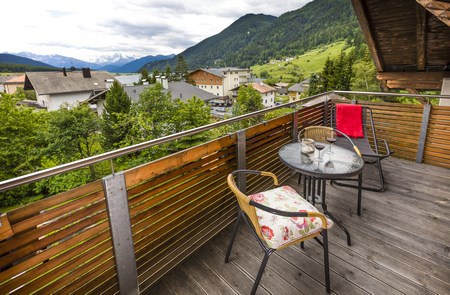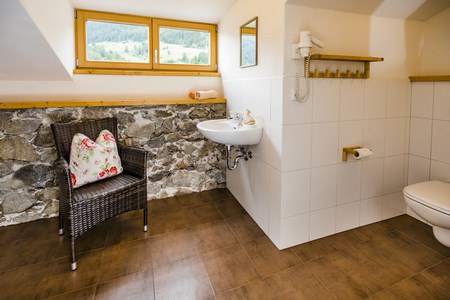 In the center of the village of San Valentino in the Venosta Valley, you will find, walking a few minutes, a grocery store, a baker, a tobacconist, a clothes store, sports shops and everything you can need during your stay. Also restaurants, pizzerias, bars and a small disco.
Our house is a good spot for excursions, hiking, ski days and other outdoor activities at every season of the year. Behind our apartments lies an idyllic larch forest that invites you to stroll and offers, not only for children, many interesting things to discover. Looking out the window you will notice the beauty of the pristine San Valentino Lake. Surrounded by the unique mountain landscape in the background stands King Ortler with its 3905 meters.