at the Lake plateau of Resia Pass
The Resia Pass region offers many leisure activities. Within a few kilometres, you can have fun in many different ways. For those who want to relax and for those who seek the ultimate adventure. Traditional villages, idyllic lakes, mountain landscapes, flower meadows, woods and huts. Castles and Villages, Monasteries and other well-preserved cultural attractions, recall the past of the Celts and the Romans and are a must seen during your stay.
Experience the facets of the Resia Pass region.
In the summer a mild climate is waiting for you. Relax on a stroll around Lake San Valentino or in the nearby dedicated area in our beautiful larch forest. You will find an adventurous path and a 3D archery path. You can try if you hit the target.
The nearby and larger Lake Resia is ideal for cycling around it or take a trip on the boat that will bring you closer to the famous submerged bell tower. Try Kite surfing, you will find courses for beginner and rentals on site. Fishing can also be practised in both lakes. If you want to discover the mountains, well-marked trails will take you to the huts that are well run and offer you delicious dishes and till the summit of the mountains. For the most active, the new mountain bike trails are very challenging and will power you out.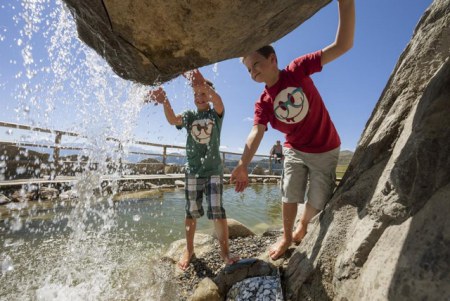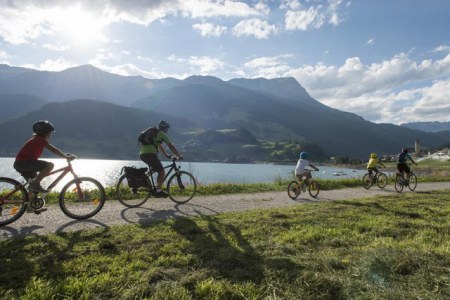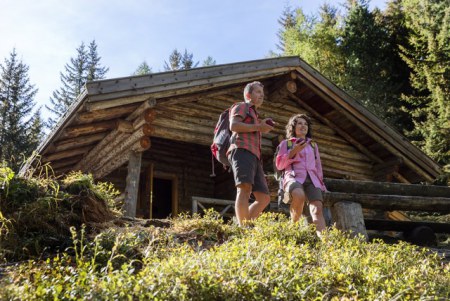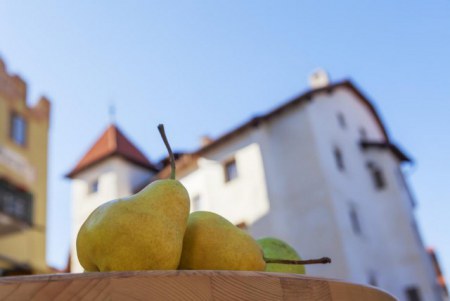 Snow-filled winter makes the landscape enchanting and provides fun for the whole family. The ski resorts around San Valentino invite you to spend exciting days on skiing or snowboarding. More than 150 km of slopes in: Nauders, Belpiano, San Valentino Watles, Solda and Trafoi can be visited with a single ticket; The Two-Country Ski Pass.
For the kids, sledge run or the ice skating track on the lakes are an excellent alternative. Kite surfing can also be done in winter: on skis or board on the lakes and close by meadows. Ski or snowshoe hiking is ideal to enjoy the unspoilt nature. Managed huts await you with local dishes. Those who prefer to stay in the valley, for example for a cross-country skiing tour, have many miles of slopes available to enjoy the landscape.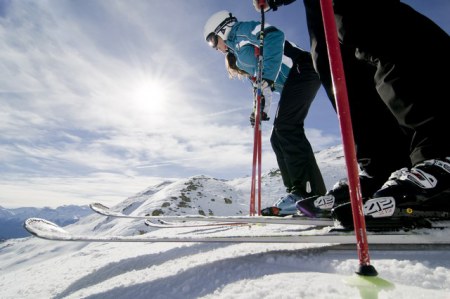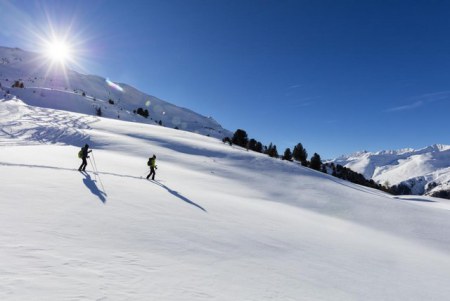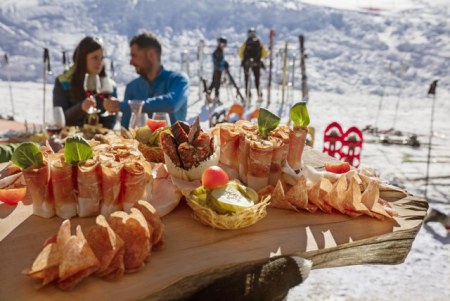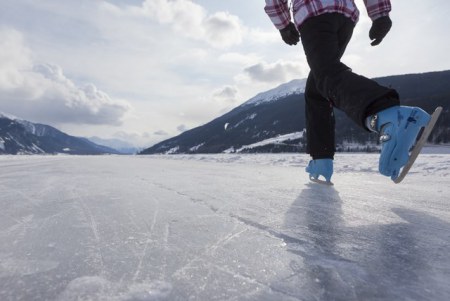 Here you will find more information about our area: